Centrifugal Dryers & Oil Slingers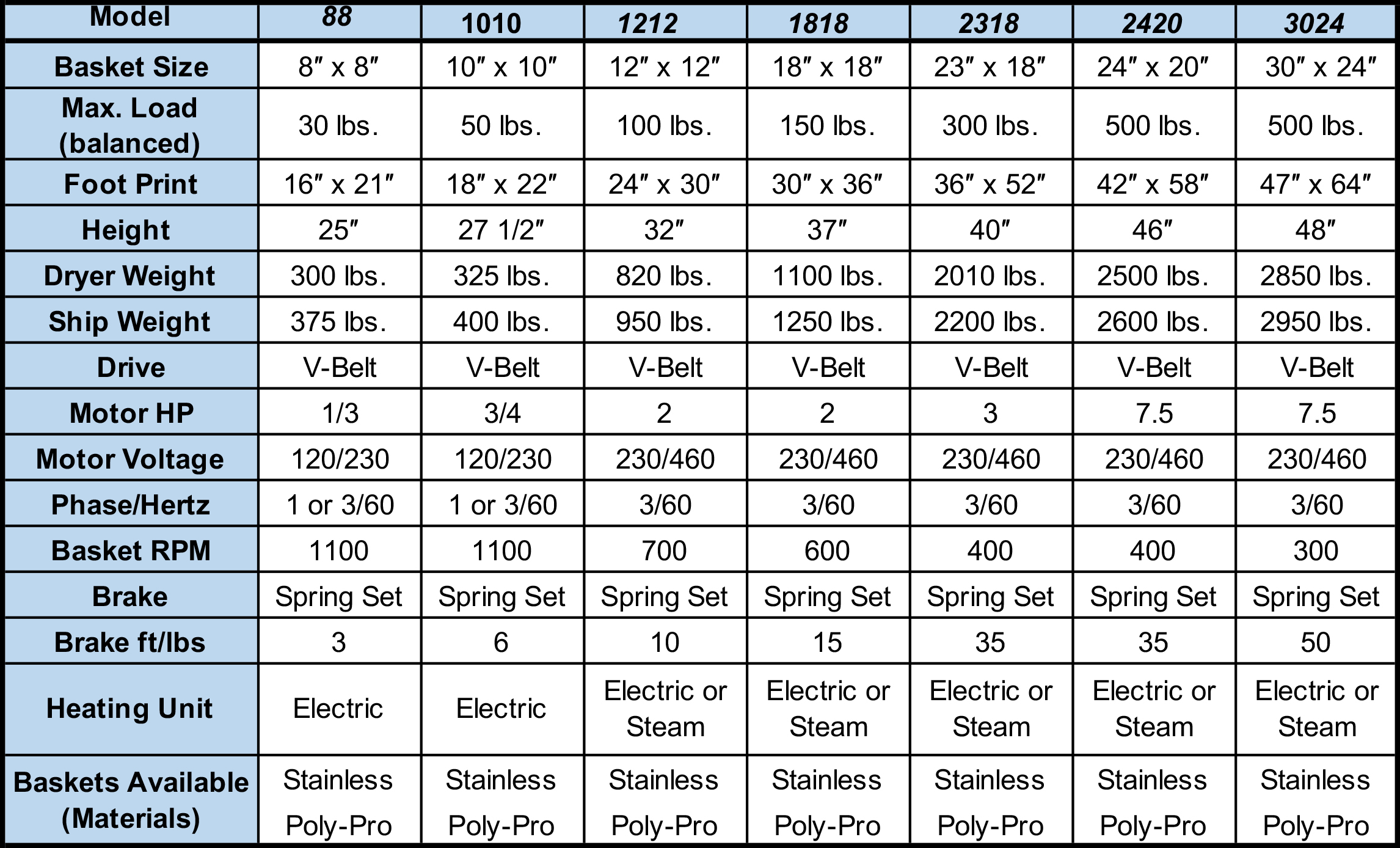 Controls:
A wide range of controls, including JIC, NEMA, and IEC are available tu suit individual requirements. Control Panels with Variable Speed, Soft Starts, Timed Cycles, and Automatic Cycling can be provided as an option.
Special Features:
Special baskets or fixtures, safety interlocks, air operated covers, and other special features can be provided at extra cost.
Special "custom" designed dryers for specific applications can be quoted upon request.
SPECIFICATIONS SUBJECT TO CHANGE WITHOUT NOTICE